EnergyBalance® produces scientific based nutritional supplements, with superior natural and highly efficient ingredients, avoiding all the synthetic isolated chemicals commonly used in multivitamins. EnergyBalance® supplements contain food‐equivalent vitamins, minerals and raw materials that can be better absorbed by the human body.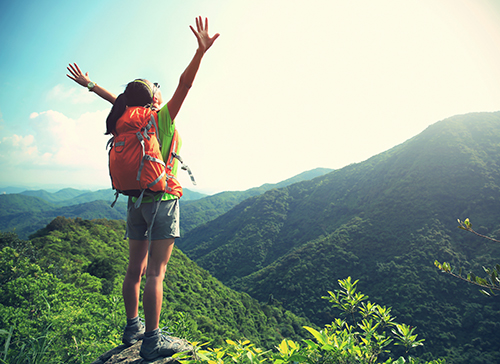 The growth of EnergyBalance® has been steady in the past 19 years without using credits, working with self‐earned capital is a fundamental rule at EnergyBalance®. EnergyBalance® started its activity by building fundamental structures, focussing on a healthy company culture, selecting and educating the team members, creating a pleasant, but highly efficient workflow from the initial steps, in the administration and production facility. The team has developed and established highest quality, efficiency and safety in the production. The research team takes care of the medium and long term business development in the supplement, natural cosmetic, raw material and newly to be explored sectors.

The example of vitamin C
Vitamin C is a water soluble vitamin. Vitamin C is an essential vitamin; the human body cannot produce it and needs to get it with the food intake. Vitamin C is also called ascorbic acid.
Natural Vitamin C can be found in several fruits, citrus fruits and vegetables. Vitamin C products sold in a pharmacy, shop or supermarket are made of synthetic isolated ascorbic acid. Ascorbic acid, as it is used normally as food additive and in regular supplements has the synthetic isolated chemical form and cannot be compared to natural vitamin C grown in a plant, being connected / bound / embedded into a plant structure containing proteins, carbohydrates, polyphenols, secondary plant fragments and many others. (See product‐nr. EB‐0969, EB‐0723, EB‐0556)
It is well known, that the best way for the body to absorb nutrients, is natural food. In the case of vitamin C it is well known that the human body has problems to absorb artificial synthetic and isolated ascorbic acid. Many studies show this defect, therefore some producers of vitamin C supplements pack small ascorbic acid fragments in a micronisation process into micro small wax balls and call this time released. The time released ascorbic acid (vitamin C) is supposed to be better absorbed by the human body, but the contained ascorbic acid misses the connection/structure to the natural elements of the fruit and our body has problems to recognize and absorb it.
The pharmaceutical (artificial synthetic and isolated ascorbic acid) vitamin C is used as an ingredient in conventional products and can become in high doses an unbalanced biochemistry. Instead of acting as an antioxidant, it can change its behaviour to the contrary and become a pro-oxidant, that can promote disease and even can damage DNA, as demonstrated in in vitro study.

What makes the products from EnergyBalance® different?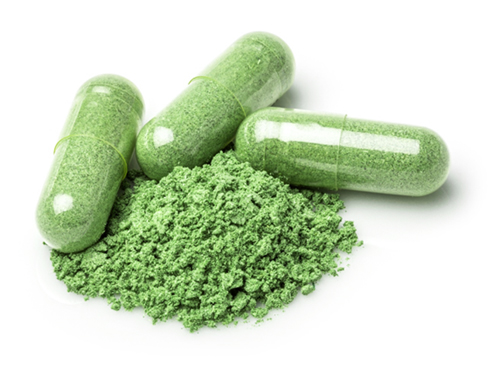 EnergyBalance® does not use isolated synthetic vitamin raw materials, because in the evolution of the human species, the nutrients were ingested with food and that is the way the human body knows best to recognize and absorb nutrients to bring them to the place in the body, where they are needed. The nutrients (vitamins, minerals and trace elements) used in EnergyBalance® products are from plant source, or organic, or in (concentrated) foods, which structure is equivalent to normal human food/nutrition. This way the nutrients can be absorbed in the best way, as the body was developed and got used to through millennia. (See products here).

1997 Acid‐Alkaline Balance products made the start‐up
The first products that EnergyBalance® produced were alkaline mineral instant powder drinks to help against the acids, caused by degenerated food habits. Food statistics in Switzerland and Germany showed that f.e. the intake of calcium was not enough and the possibility of increased risk for osteoporosis was given. Here 2 important components come together and have motivated the work of EnergyBalance®: Common health issues treated with science based food supplements, composed of ingredients of highest quality and bioavailability. (see product‐nr. EB‐1119, EB‐1126, EB‐1102)

2003 EnergyBalance® is the worldwide first to produce
Omega‐3 fish oil with water soluble vitamin C as food‐equivalent in citrus food concentrate. While others are using mostly synthetic and oil-soluble vitamin E in fish oil. EnergyBalance® is the first to combine (NON synthetic) food‐equivalent vitamin C, a water soluble vitamin.

2008 EnergyBalance® is among the first in Europe to produce
And sell aluminium chlorhydrate free anti‐transpirants, so called deodorants. (Click here)

2010 EnergyBalance® is among the first food supplement producers in Europe
to sell the active and essential omega‐3 fatty acids DHA derived from micro algae in a vegetarian softgel, which are 100% plant source ingredients (until then DHA was available only in fish oil). (See product‐nr. EB‐1522)

2011 EnergyBalance® is the worldwide first to produce
an omega‐3 drink made with active and essential omega‐3 fatty acids DHA from algae 100% renewable plant based vegetarian omega‐3. (See product‐nr. EB‐1539)

2012 EnergyBalance® is the worldwide first to produce
BIO Deodorants with over 97% organic ingredients, 100% aluminium free, the launching was by EnergyBalance® in Switzerland. (Click here)

2015 EnergyBalance® is the worldwide first to produce
A Daily Portion Multi‐Vitamin & Multi‐Mineral supplement from A‐Z with over 100 Nutri-Components, made of food‐equivalent, vegetarian, plant‐based or organic ingredients, with elements at min. 25% of the RDI (Recommended Daily Intake). Similar products on the market have elements below 5% RDI) as long as they do not use synthetic isolated elements.
Since its foundation EnergyBalance® has been working towards a clear goal, bring natural products that are not currently in the market and that make a difference in the health of its consumers. With this in mind we have grown slowly, step by step, since years back we have pushed for establishing the area of Research and Development in our company, an area which main focus is the design and manufacturing process of products based in healthy living.
Our first line's objective is to continue developing new food supplements not yet available in the international markets with highest quality materials to improve and support a healthy life for our customers. Following this principle we have mayor projects for EnergyBalance®.

Innovative marketing by EnergyBalance®
EnergyBalance® has opened its first Internet Shop in 2001 and has grown since then using the new technologies: Google‐AdWords, SEO‐Optimization, Blogging, Social Media, etc. EnergyBalance® has dedicated internet servers, hosting its own shops and all the websites related to the EnergyBalance® Group. At the present time EnergyBalance® handles over 500 TLD Domains and has a reseller‐account with one of the World Top 10 Internet Registry to purchase domains at competitive wholesale prices.

Educational Marketing online
EnergyBalance® has adopted and developed the "Educational Marketing", because of the specialty of EnergyBalance® products, that are new, not yet known by the public and are often not understood by regular consumers. The "Educational Marketing" is based on the principle of educating the interested consumer with logical, scientific and reasonable knowledge and information, explaining the difference of the better quality from EnergyBalance® products. In the old times "Educational Marketing" was made by publishing books or sales persons going from door to door. EnergyBalance® has adapted this marketing to the online internet platform: EnergyBalance® has an exclusive cooperation with a publishing company that publishes scientific articles, blogs, substantial information related to the products of EnergyBalance® online and on Paper, linking the reader to the EnergyBalance® online shops. The orders in all shops will arrive at the headquarters office in Ticino-Switzerland and be invoiced there. The shipping for Europe is made by our warehouse in Munich Germany.
This unique approach allows us to promote our Swiss produced products and Swiss quality, following the basic concepts of our company:
Eco friendly packaging

Zero polluting production processes

Labour promoting projects

Natural wellness

Broader market (consumers)
2016 EnergyBalance® starts distribution in Asia
Arab speaking countries and America will follow soon
Since 2013 EnergyBalance® prepares for the distribution of its products in other continents and the most important language regions.
China 1380 Mio. population ‐ the door to the China‐ASEAN Free Trade Area (the largest free trade area in terms of population and third largest in terms of nominal GDP) with 2000 Mio. potential customers.
America 320 Mio. spanish language speaking in the Hispanosphere Central and South America.

140 products are produced by EnergyBalance® [31.10.2015] under the EnergyBalance™ brand, every month new products are launched, these are:
Important product groups are: acid‐base Alkaline forming, Omega‐3, vitamins, trace elements, anti-osteoporosis, anti‐inflammation, antioxidants, immune reinforce and cancer protection.
2017 Worldwide distribution of first plastic free deodorant in the world
Our Biork™ is not just another deodorant. Biork™ is a top quality product with the environment and our planets future in mind. The very deep desire to create a 100% ecological deodorant from top to bottom and from the inside out gave birth to this extremely unique deodorant.
For further information feel free to visit http://biork-deo.com.
February 2017 EnergyBalance produces and publishes a company intro Video
which gives you an insight into the daily running of the company from A to Z. This highly professional video shows the great care which is taken during the production process of all EnergyBalance´s products as well as administrative aspects of the company.
To watch the video click on the following link: https://vimeo.com/energybalance
April 2018 EnergyBalance® Food-equivalent vitamins: the nearest to food
EnergyBalance continues to follow the food-equivalent concept and teaches customers about the different qualities of vitamins with illustrated graphics on the PIL for Tricho Hair Man 2x Vegan:
Food: always the first choice
The preferred form by human species since over 200'000 years. The human body is part of nature: it has learnt to recognise, absorb and use vitamins which are in food.
Food-equivalent: the nearest to food
EnergyBalance® has promoted food-equivalent vitamin & mineral supplements over the past 10 years. But not all vitamin raw-materials are available in the food-equivalent form.
Bonded vitamins & minerals:
Following the food-equivalent concept Studies have shown that when a vitamin or mineral is bonded to a protein or mineral, it is better absorbed than the isolated one.
May 2018 – EnergyBalance introduces Glucosamin 4 Vegan, the world's first product with GlucoVegeen®, Chondroitin-Vega®, OptiMSM® and Hyaluronic acid
This vegan product is the first to combine vegan Chondroitin with Glucosamin, MSM and Hyaluronic acid.

This is the vegan food formulated for joints, cartilage and intervertebral disc. This purely herbal food supplement in capsules was especially designed for vegetarian and vegan nutrition. Simply give the best to the joints. A top product, that always comes first in tests and comparison with animal products for vegan quality. Glucosamine 4 Vegan contains new and innovative ingredients: GlucoVegeen®, Chondroitin-Vega®, OptiMSM® and hyaluronic acid, all support healthy joints, cartilage, soft tissues and intervertebral discs.

The 7 Principles of EnergyBalance®

1) First comes the Health and Needs of the Customer.

2) Maximum Health Benefits. The products have the highest bioavailable raw materials, each one scientific verified and proven to have the best absorption, to enable the customer to targeted and resolve health problems easy and fast. EnergyBalance® guarantees the best effectiveness of the products and treatment. Naturally without side effects

3) Premium Quality and Safety of the product. Only the best raw materials from Europe, America and Oceania: GMO-free, Toxic-free, Pollution-free, ecological, sustainable, plant‐based, suitable for vegetarians and vegans. When raw materials are available in certified organic quality, the organic quality is preferred and used. All raw materials are laboratory tested. Extracts must be as natural as possible. Extraction methods using dangerous chemical solvents are not used, to avoid the risk of chemical residues and toxicity. EnergyBalance® avoids animal raw materials.

4) Hypoallergenic Quality made in Switzerland. EnergyBalance® products are produced with gentle production processes in Switzerland. Excipients are not used. When the production cannot be made without excipients, only natural substances are used, that can give the product extra value. EnergyBalance® products therefore contain only active ingredients and no artificial carriers, flavours, colours or other excipients. Hypoallergenic quality made for the needs of very sensitive people. EnergyBalance® respects the customer's special requirements: Gluten-free, Lactose-free, Halal and Kosher.

5) Absolutely safe in use. We consider that the side-effect-free, natural advantages of intelligent and plant-based products, should be made available to as many people as possible. No hidden or undeclared substances. No pesticides and/or artificial substances used in our raw materials. The local language and laws of each region or country are respected and the labels will be made accordingly to guarantee a safe use.

6) Fair Price. EnergyBalance® always offers their customers highest quality products at a fair price. The health of each individual is most important. The side‐effect free natural advantages of intelligent and plant‐based products should be made available to as many people as possible.

7) Social Responsibility. EnergyBalance® is aware of the worldwide unbalanced chances for children's getting proper nourishment to grow up healthy. Therefore EnergyBalance® takes social responsibility by supporting organisations and projects for children in dis‐advanced areas of this world.

We'll give you 5 as Partners and Distributors:

1) Superior ingredients, quality and health benefits

2) Scientific based formulations and active ingredients

3) Sales arguments that will outbeat your competitors

4) Steady growth with new innovative products

5) EnergyBalance will fully protect your activity in your own territory






Copyright © 1997-2017: EnergyBalance®, Ovega3™, FRH-Drink™, Naturally Healthy™, Joy Of Your Heart™, Longlife Granatum™, HerbaCal™, Reumartis™ & Save:Strol CYPIBI™ are trademarks of EnergyBalance AG registered in Switzerland, the EU European Union and other selected Countries.